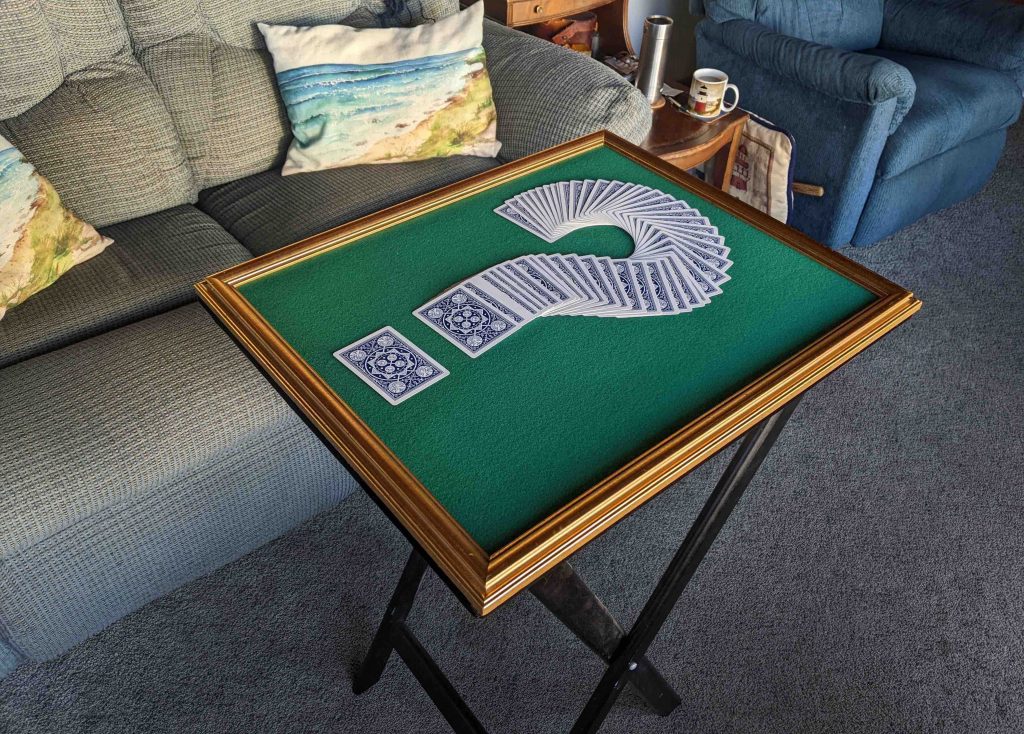 My new portable magic table is done. I needed one after live-auctioning a similar table as part of my performance at FADO in Toronto at the end of September. (I hope that you're enjoying the table Dr. Sammy!) This new one is going to be another light and elegant performance surface for close-up, parlor, street shows and even certain stage shows.
The table is 18″ x 22″. This means the top is big enough to hold all the props that I need it to, but is also small enough to fit into a checked bag. After finding a simple gold frame that I liked, I used black stretch velvet to cover a base layer of 1/2″ plywood. This involved a lot of cutting and stapling.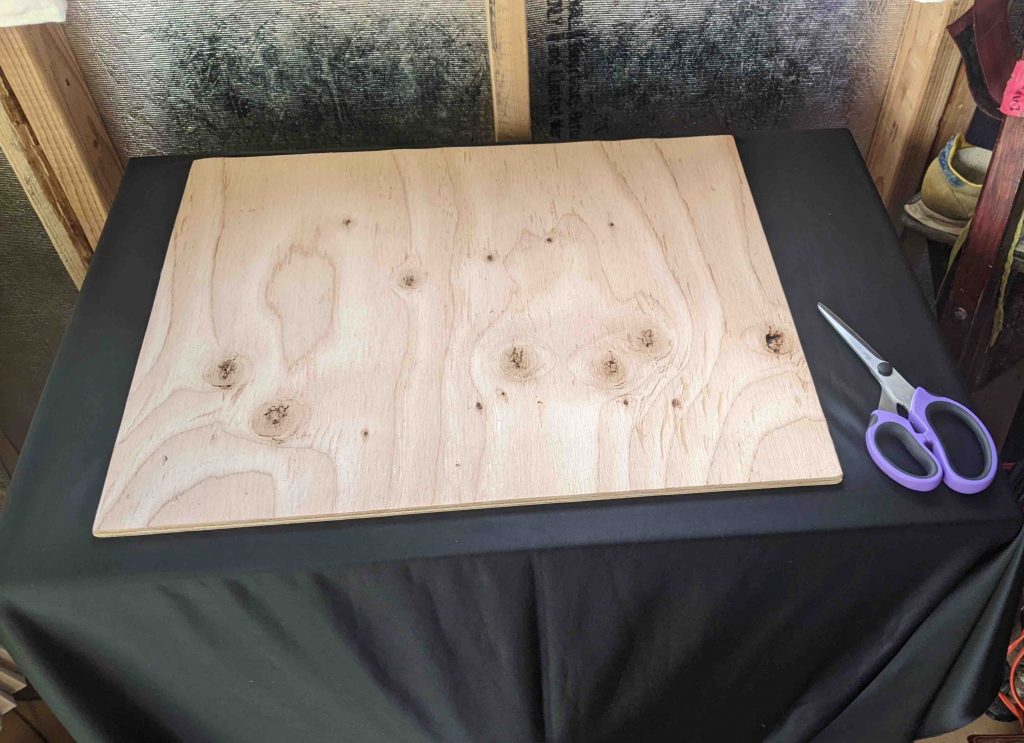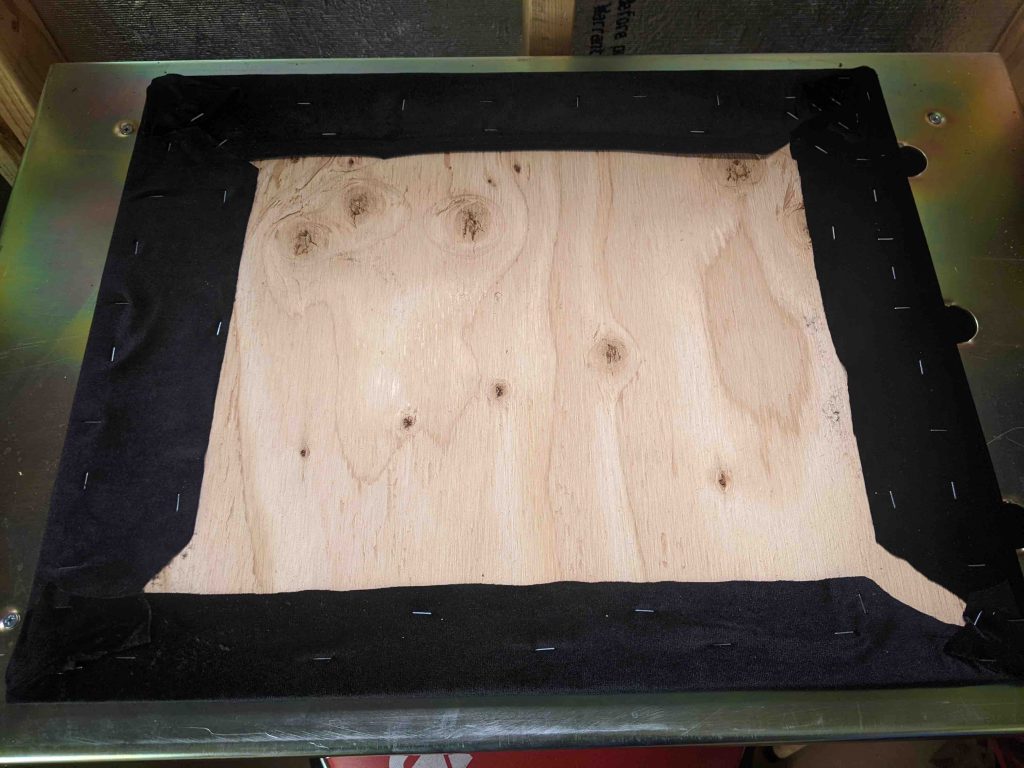 I then used Mod Podge to attach both the black velvet and the green performance surface to the board.
After that, I pre-drilled eight holes and then used a phillips screwdriver to carefully fasten the delicate gold frame to the more robust base layer. I used black 5/8″ screws to match the color of the velvet and touched up any nicks with a black furniture marker. There you have it. Another magic table is ready to go. Just in time for holiday party performances!