What are the ethics of claiming to possess psychic powers? The "Cold Read" episode of Houdini and Doyle's: World of Wonders was inspired by these two gentlemen's real-life encounters with individuals who seemed to know impossibly personal information about people they had just met. Harry Houdini and his wife Bess experimented with the combination of hot reading techniques and a second sight act during their Canadian tour in 1896.* For ethical reasons, they decided to abandon the act. Arthur Conan Doyle really did have a teacher who created a similar effect using the powers of observation and deduction.
Basic intro and outro scripts were written to create this web episode. However, Rebecca was not told what Banachek would say during the reading itself. Click on the image here to see what happens: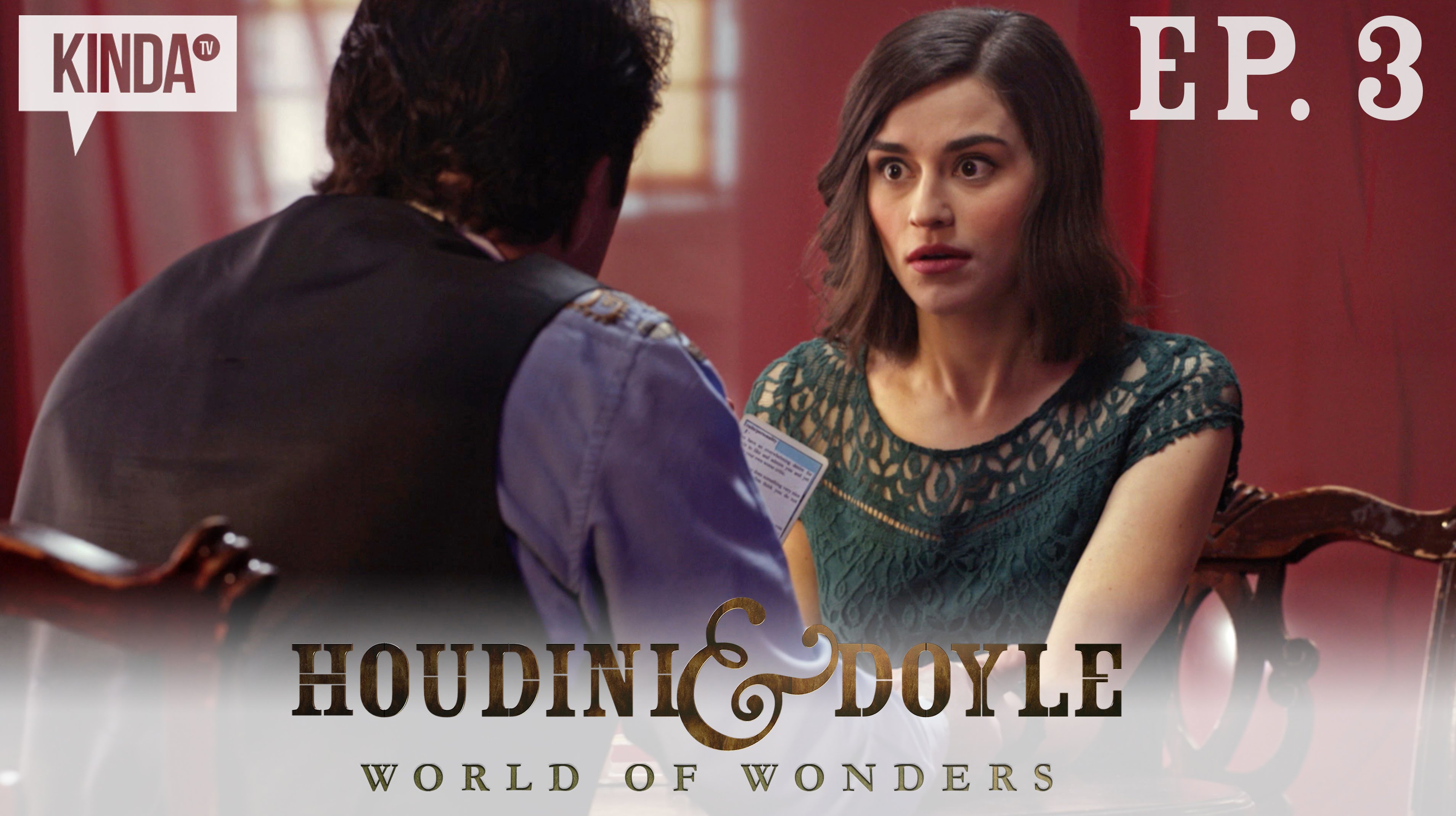 *For more on this, see Bruce MacNab's excellent book The Metamorphosis.