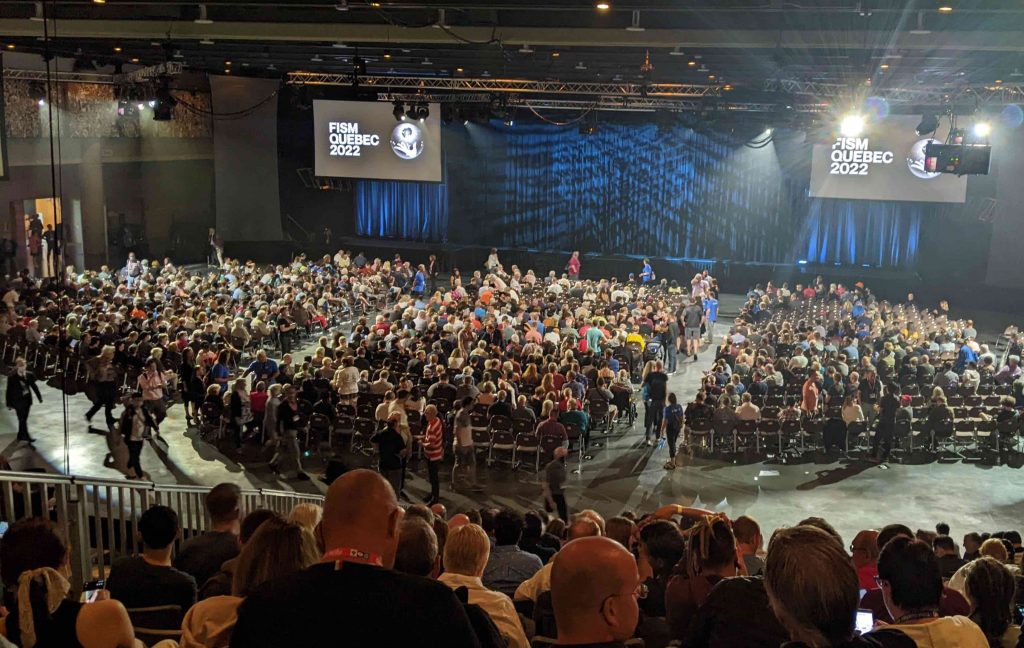 FISM 2022 is in full swing in Quebec City right now. It's exciting to be attending the Olympics of magic for the first time.
The FISM World Championship of Magic has been held every three years since 1952. This week over 2,000 magicians from all over the world are here to perform, teach, or share magic in one way or another. It's lovely to be here, to be reconnecting with old friends, and to be meeting new ones.
Since this is my first magic convention since the pandemic began, it's also an opportunity for me to practice masking and taking other COVID-19 precautions while still participating in a larger professional gathering. If you are in Quebec City and would like to see one of the shows this week or would like to attend one day in particular, various FISM 2022 passes are available online.
Many thanks to Renée-Claude Auclair, Pierre Hamon and the entire FISM team for all of the work they put in to make this event happen!